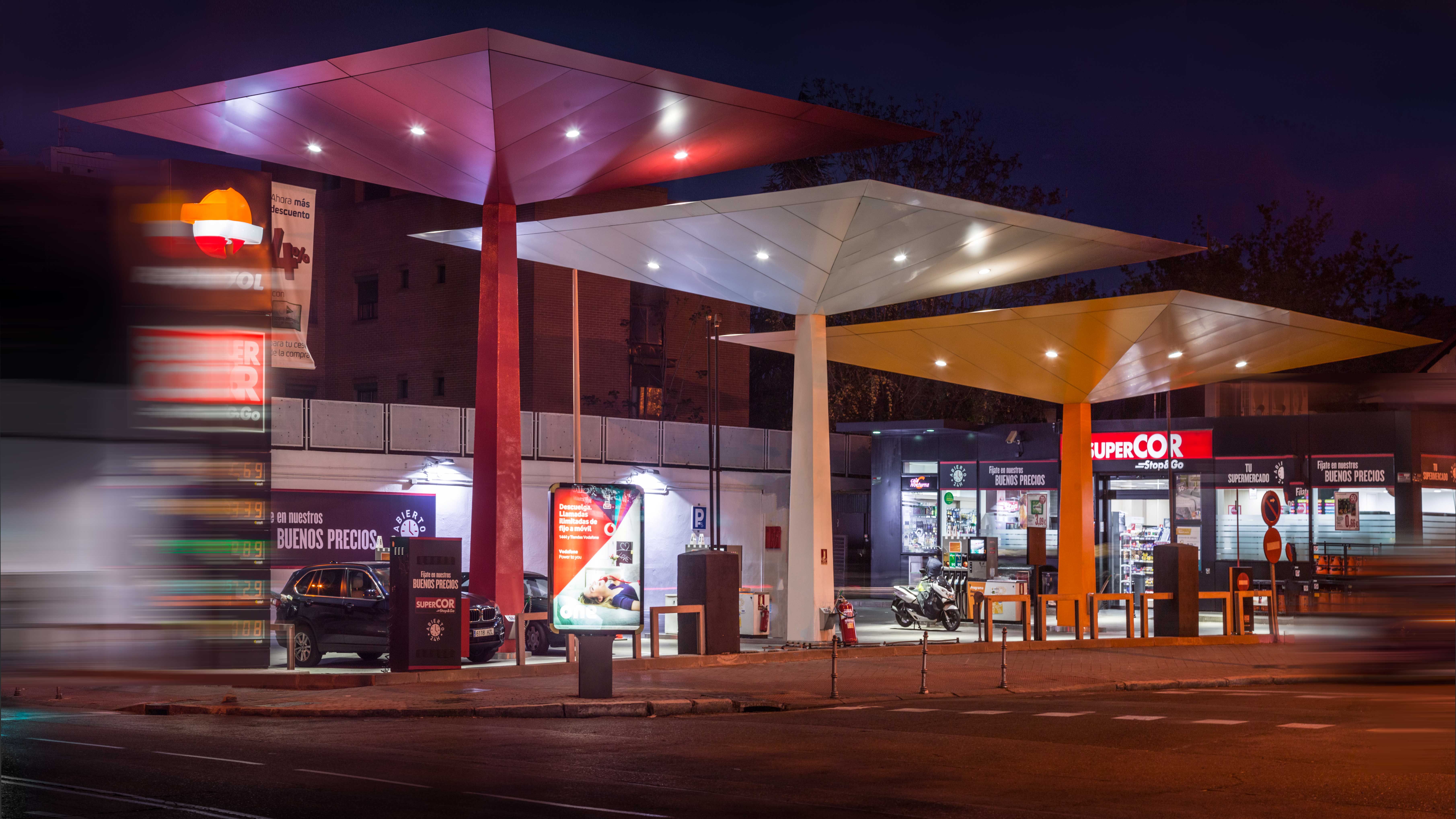 Miradas sobre Madrid
November 15, 2016
Miradas sobre Madrid is a project conceived by the association Arte Down (Down Madrid) in which first-rate architects and photographers join artists with Down syndrome to provide their own unique interpretations of different buildings and spaces that are representative of Madrid.
Twelve multidisciplinary teams (composed of an artist, an architect and a photographer) were brought together to create twelve artistic proposals, which resulted in thirty-six original works that reinterpret some of Madrid's most iconic buildings, such as the Colón Towers, the Teatro Real, Puerta de Alcalá or the Repsol service stations.
The Norman Foster Foundation and photographer José Manuel Ballester worked with artist Carlos González to, as a team, create a proposal for the service stations designed by Norman Foster, which are present in every Spanish city as well as roads throughout the country.
These proposals will be included in the exhibition Miradas sobre Madrid, which will take place from 15 November 2016 to 15 January 2017 at Centro Centro, before travelling to other exhibition spaces.
Madrid's Down Syndrome Foundation (Fundación Síndrome de Down) has been working towards the inclusion of these artists in society and in the workplace since 1993.